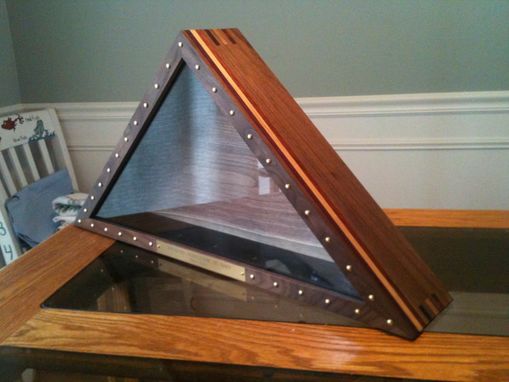 The design & construction of this beautiful walnut military flag case honors the service of a veteran of the United States Navy. It is designed to hold the traditional military funeral sized US flag.

The colorful wood striping represents the colors of the US flag & includes blood wood (red), maple (white), & purpleheart (blue). The front of the flag case is decorated with large head brass nails with an engraved brass plate that identifies the veteran's name, branch of service, & years of service.
Dimensions: Approximately 6" deep x 25-1/2" long x 14" tall
All of our products are handmade
by expert makers.