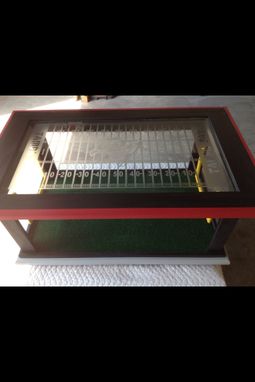 Smaller version of the others. Constructed of all wood & Hardwoods. Metal Goal posts & Poly acrylic finishes.
36Lx24Wx18HNote: Styles, Designs & Concepts on this site are the property of Woods-by-Designs, These designs & styles shall not be duplicated in whole or part without written consent of Woods-by-Designs.

All of our products are handmade
by expert makers.