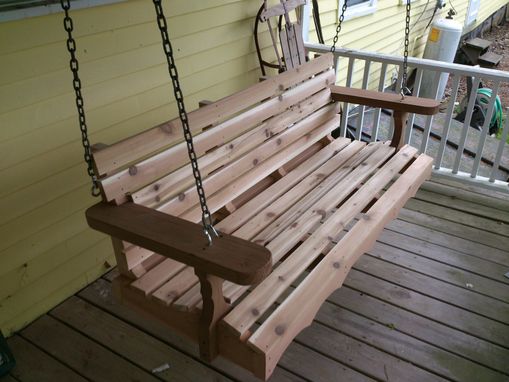 This swing was made for a woman in Londonderry, VT. Being a small odd job customer of mine she asked if i could repair and paint a porch swing she really enjoyed. After further inspection in my shop I was surprised to know that there had never been an issue. Much of the wood was rotten, main supports were two pieces and in general it was on its way out.

After discussing material, finish and price options we decided that rebuilding the swing with solid 2x6 and 1x6 cedar was the best way to go. Unfinished, this swing will weather beautifully and provide many many years of enjoyment for children and grandchildren to come.
All of our products are handmade
by expert makers.