Life Size Rearing Horse Sculpture On Base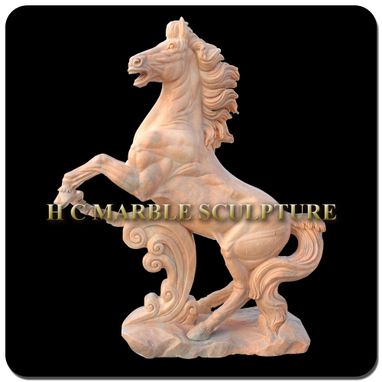 Featured here is a magnificent Life Size Rearing Horse. The horse statue stands on a rock form base. This impressive horse is hand carved in marble by our talented artisans.

Material: Marble
Color: Sunset Red Marble

Measurements in inches
Horse Height: 79 inches
Width: 31.5 inches
Depth: 22 inches

Weight: 2,646 lbs

Call or email us to order
A custom color

Place this horse sculpture in your outdoor garden at home or in a commercial location it is fabulous conversation art sculpture.