Reclaimed 5 Drawer Tall Dresser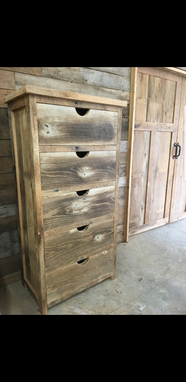 This is a custom dresser that will be made just for you.

The dresser pictured was 24'w x 18"d x 50" tall. We cut out the handles on this dresser, however you can add your own hardware, or we can add some different handles for you.

This can ship freight to anywhere in the USA. However, if you are in the central USA, Jeff might be able to bring it to you in person.