Red Paddlewheel On The Mississippi River (Landscape) : A 10x13 Walking Pants Print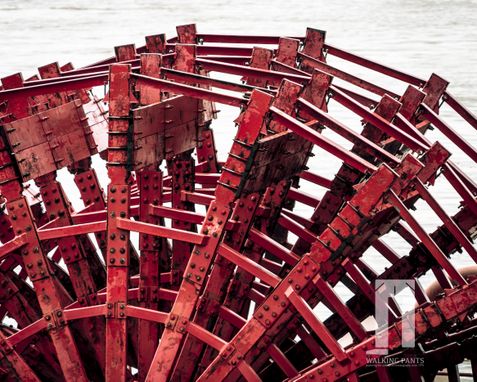 This beautiful photo of a red paddlewheel on the American Queen Paddlewheel Riverboat is available in a wide variety of prints, sizes and styles.

About the American Queen Riverboat

American sternwheel aka paddlewheel riverboat American Queen docked at sunrise on the Mississippi River at Beale Street Landing in downtown Memphis, Tennesse. The American Queen is a National Historic Landmark and a popular tourist attraction.

Interested in High Definition Metal?
Our HD Metal Prints are dye infused with heat directly into the metal creating a waterproof and scratch resistant print that will last a lifetime.The image quality of all of our finishes are extremely High Definition. HD Metal is ideal for clients that want to capture extreme detail with a glossy finish. All HD Metal Prints come standard with 1/8" round corners. They are finished with a 1" black wood frame backer to give it a floating appearance once hung on your wall.
All of our products are handmade
by expert makers.