Sandstone Picture Rock Mask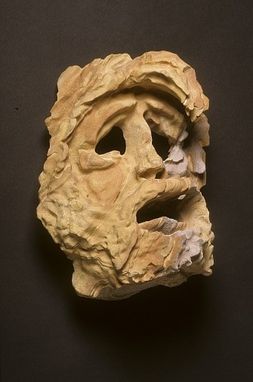 I start with an idea of what the mood of the mask will be. These masks are all slightly larger than life sized. I buy a piece of Picture Rock, a type of sandstone with the criteria of color and shape to lend itself to the general shape I am looking to achieve. I then carve, chisel and sandblast said mask to become the pieces you see before you. Each piece is unique not only in personality, but also in the look of the rock itself. As you can also tell, I have made bowls, interlocking chain and other items. I can pretty much make whatever I can see in my head.
Made in Spring valley, CA
All of our products are handmade
by expert makers.