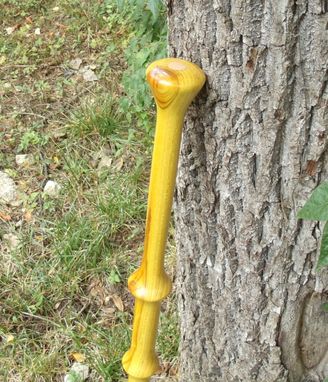 I use my lathe often in my work for table legs and the like, but when I need a diversion, it turns into a fun toy! I'll go out into the woods or the firewood stack and find a piece of wood, bring it in, prep it, and put it on the lathe, often not knowing what it's going to turn out to be! I just let the wood "speak" to me on how it wants to look! Each piece has its own unique character - no two are alike!

My birdhouses and hummingbird feeders have been quite popular, and many people will buy several different species and sizes of the simple "sphere" at one time! The Hackberry lamps I turned last year were some of my best work!

Bud vases, bird houses, walking sticks/canes, lamps, finials, the list goes on - if you have an idea, we can work together to come up with that special piece you've been wanting!
Made in Spring Valley, OH
All of our products are handmade
by expert makers.