Two Zebra Stallions Wood Burning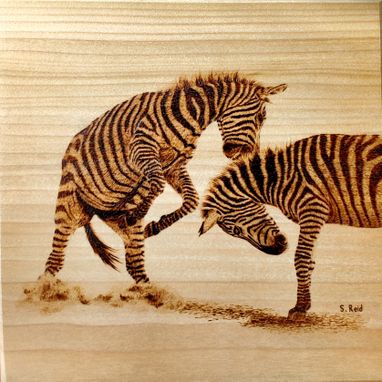 This is a wood burning of two African plains zebra stallions fighting, on gorgeous poplar wood. The dimensions of this piece were 8.5in by 8.5in.
I can easily do a similar wood burning with any size requests, or requests on wood depending on what I have available. Each wood burning comes with a wall hanging bracket, and several durable coats of lacquer as a finish.

Since every wood burning is a unique one-of-a-kind, I will not do the same image twice, but I have hundreds of professionally taken photographs of just about any animal!

Pricing depends on the size of the wood!!
All of our products are handmade
by expert makers.