Yad / Pointer For Reading Torah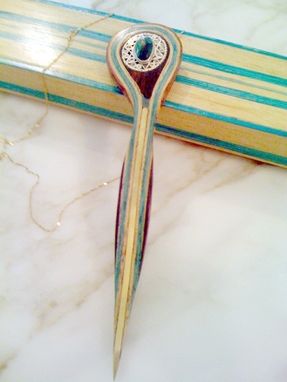 A Yad Is a pointer for reading the Torah. This piece was given as a Bat Mitzva gift. It is made from the materials that her great uncle had used to make an ark ( hand dyed ash veneers and benge wood) also brass and a star of David brought from Jerusalem set with an Elat stone mined from the King Salomon mines. In the box there is an engraved brass plate commemorating the the dedication of her uncles arc 50 years to the day that her great grandfather dedicated an ark that he built 1957 in Detroit Mi.
All of our products are handmade
by expert makers.