Jewelry Box With Lid And Drawers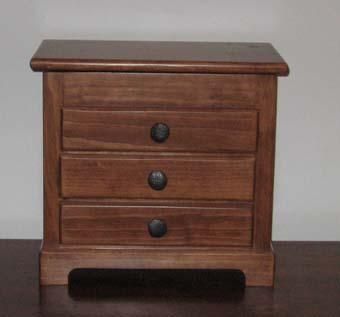 Pine jewelry box with storage under the lid and three drawers with compartment deviders. Cherry stain with satin polycrylic finish. Black drawer pulls. Material, finish and hardware can be chaned to suit taste of purchaser.
Dimensions: At base: 18" wide, 11" deep. 11" tall. Dimensions can be adjusted to suit needs and taste of purchaser.